Last Sunday I weighed 142.5lb this morning I weighed . . .
. . . .

drumroll

. . . . . . .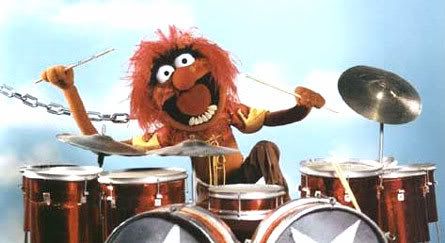 (I love Animal!)
137.5lbs !!
I LOST 5LBS THIS WEEK
That is like Biggest Loser Awesome!
I sure musta been retaining a lot of water. Cuz, I seriously have been peeing like CRrrrraZY! like ridiculous amounts! But, drinking a gallon (4L) of water will do that I guess.
Today is my rest day and I actually got to sleep in 'til 8:30!! I am going to enjoy my day off, cuz It is back at'er tomorrow 6:40 am cardio! I would love to lose another 5lbs next week!
But, whatever the number may be I am gonna give it 100%!