Well, lets get rid of the pictures . . moves onto something else!! I have new progress pics . . but not really in the mood to post . . you can go to M&F Hers and look at my journal overthere if you are that curious ha ha ha !
I never did blog about the week of red velvet. It was the week before Valentines and I had 3 cake orders in quick succession. But my red velvet seems to be very popular!! Alll the most recent cakes I have done have all been red velvet.
50th B-Day party ,
the womans nickname at work is "hollywood"
they were doing a Hollywood theme party.
This was a very fun concept to do
The second cake was a death by Cupid / Tim Burton/ mad hatter inspired
valentines cake. My brother sent me a bunch of pictures
with concepts he was looking for and this is what I came up with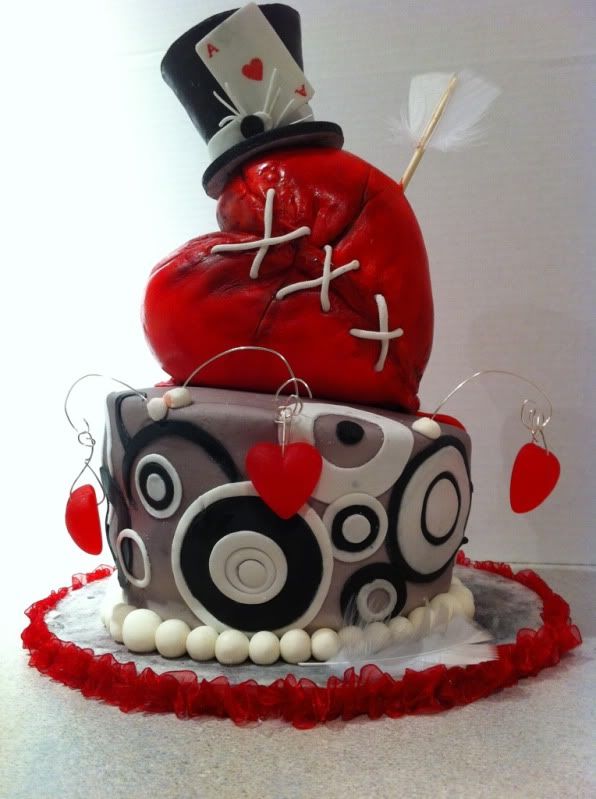 This was a surprise cake for an 8 year old birthday girl.
Very fun cake to do, and boy was she blown away!!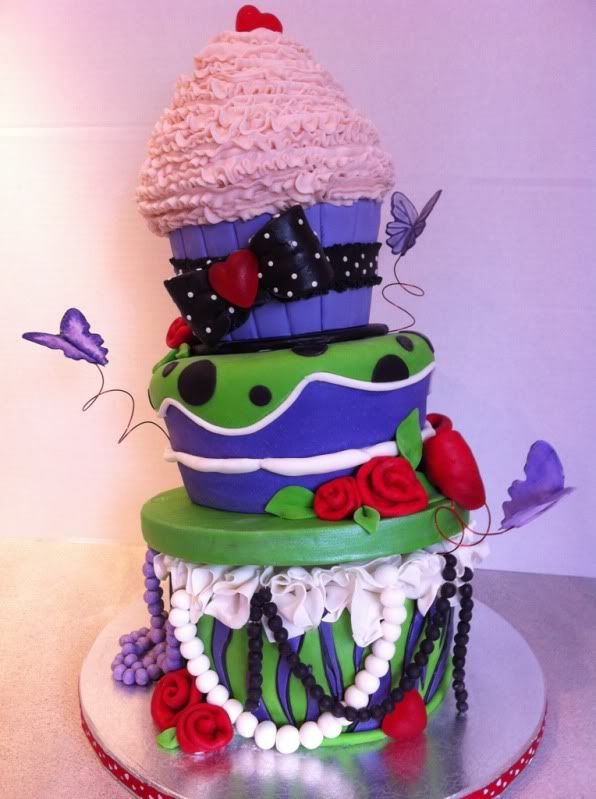 That cake led to another B-Day cake order . . .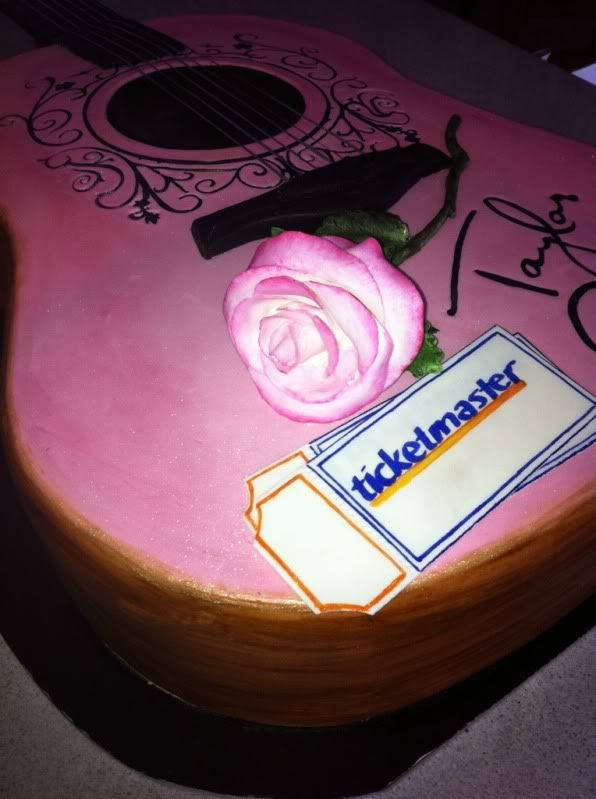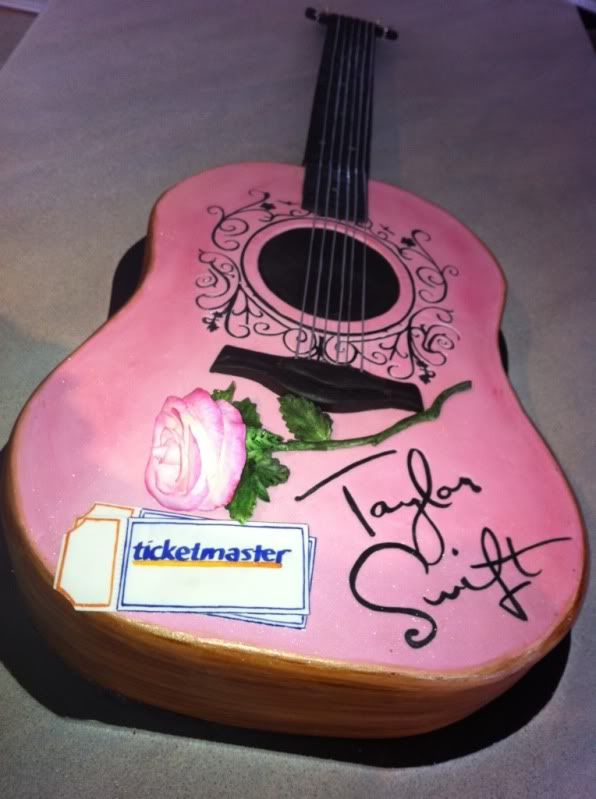 That lucky girl got TAYLOR SWIFT TICKETS !!
That was a death by chocolate cake.
My most recent project. Once again Red Velvet.
Formal 10 year anniversarryparty, individual cakes,
and a mini 4 inch 2 tier cake for the couple